This page features art, sculpture and photography by various members of WonderWorks™ inc. Team.
We are currently working on artwork and film sets/props based on NASA's new Orion, CEV, Mercury, Gemini, Apollo, Space Station, Space Shuttle, Spacesuits, Burt Rutan's SpaceShip One and now Elon Musk's SpaceX Dragon.   In addition, WonderWorks™ has the most extensive and authentic spacecraft, train, car and ship replica rentals available as allowed without violating rules.     Additional Art and Photos can be viewed at  Art from Photos
Click Most Images to Enlarge.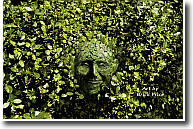 Sprite Green Man Art
Sculpture and Photoshop
by Brick Price - WonderWorks
inc.™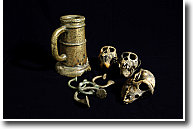 Chinese Cup and Skulls
Client - Aurora Galleries
by Eamonn Price - WonderWorks
inc.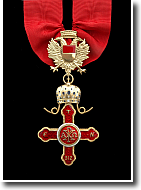 Product Phtography and Layout
Sir Brick Price - Knighthood Award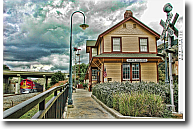 Chatsworth Train Station Picture
by Eilish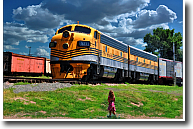 D&RGW Diesel F7 Art
by Brick Price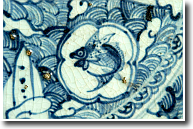 Chinese Sunken Treasure Artifacts
by Eamonn Price for Aurora
Galleries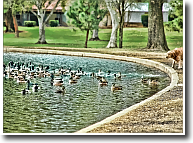 Dog Gone Ducks
by Eilish Sacks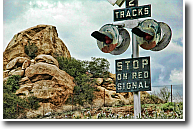 Railroad Wig Wag - Eilish Sacks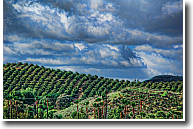 Wine Country Malibu
by Eilish Sacks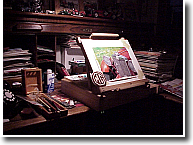 MG Car Oil Painting
by Brick
Art and Photography Serving
Aerospace, Film, Entertainment &
Education for more than 4 Decades!
HOME
SPACE SUIT Rentals/ Choose-A-Suit
SPACE CAPSULES, Space Craft, Space Ships - Apollo to CEV
SPACE SHUTTLE Rental
Space Shuttle Simulator Rental
INTERNATIONAL SPACE STATION (ISS) Rental
SPACE HABITATS/ Mars Hab/ Space LAB - Rental
Space Related & General Gallery
FAQ - Space Suit Replica Rental
FAQ - Space Ship/ Craft Replica Rentals
Low Budget - Space Suit Rental
SpaceSuit Construction
SpaceShip One
Space Movie Consultant
Space Education
Miniatures - General
Miniatures - Buildings
Museums, Theme Parks, Themed Attractions
Props/Sets
Art & Photography
Movies
Credits, History, Articles
Awards
Auto, Custom and Show Cars
Planes, Trains, Ships
Concerts, Events
Contacts, Directions
Misc., News, Legal
FOR SALE
WANTED